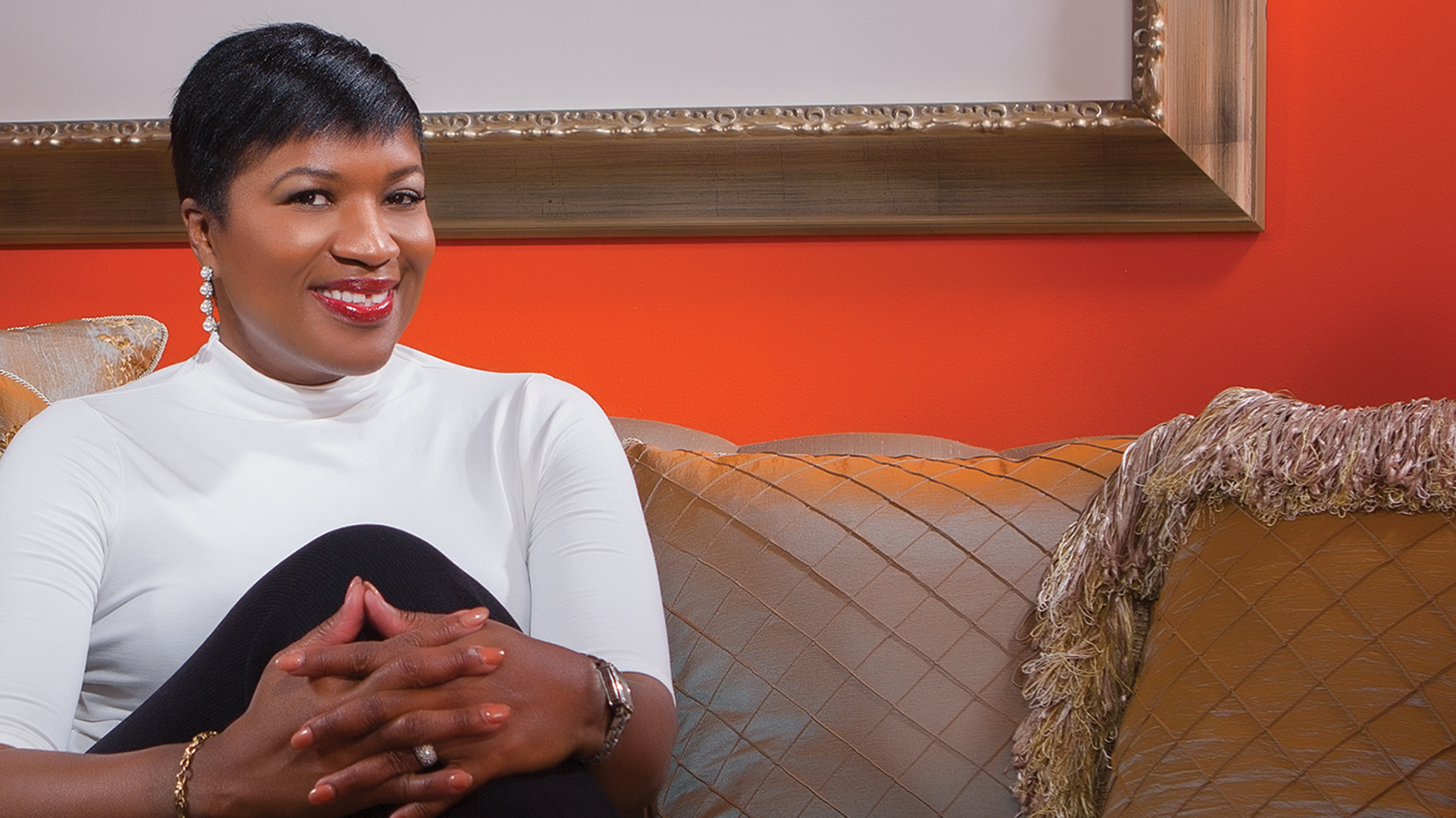 Rebecca J. Franklin is founder/publisher of Women Looking Ahead Publication and Chairman/CEO of Women Works Media Group, Inc. in Atlanta. In these dual capacities, Rebecca leads the day-to-day operations of the company's operations, including marketing, event planning, media production and publishing.
Rebecca launched Women Looking Ahead and Men Looking Ahead magazines in 1990. Since then, she's built these two publications into an expanding brand that includes marketing, products and services, speaking engagements and book publishing opportunities for a variety of clients under the WMMG umbrella. A partial list of clients includes Freedom Rider and retired franchise owner, Henry "Hank' Thomas, Juanita Bates Bonds, the first African American woman to own a hospital in the southeast, and the late artist William Tolliver, just to name a few.
Prior to her current role, Rebecca founded Afrimage Arts and Promotions in 1986 as an art publishing and promotions company. Rebecca managed artists, publishing prints, poster and serigraphs. She also played an instrumental role working with the late and former mayor of Atlanta, Maynard Jackson, and former chairman of Fulton County Government Michael Lomax, in introducing artists exhibiting works in Atlanta that included the works of William Tolliver, Charley Palmer and Gabriel Ajayi.
Rebecca works closely with the Fulton County District Attorneys Office in Atlanta, producing the Law and Justice Awards Saluting Georgia's Most Powerful and Influential Attorneys. A few of WWMG signature events include the 100s List of Georgia's Most Powerful and Influential Women, Law and Justice Awards ceremonies in Atlanta, Houston and Miami, to name but a few.
Under Rebecca's leadership, Women Works Media Group has partnered with law firms such King and Spalding, Nelson Mullins, Littler and Arnold Golden Gregory, among others. A partial list of corporations that Women Looking Ahead Magazine has partnered with include the Coca-Cola Company, UPS, Delta Air Lines, Home Depot and Mercedes-Benz.
Before moving to Atlanta, Rebecca worked as a marketing and sales executive for Tandy Business Products, Radio Shack Computer Division, in Houston, Texas, where she spent over a decade as an executive managing sales reps and winning awards and accolades as the top sales division/executive in the country for Tandy Business Products and IBM.
Rebecca is the recipient of numerous awards and accolades that include the YWCA's Salute Award, Atlanta Business League 100s List of Atlanta's Most Powerful and Influential Women, Business Owner of the Year, and Women to Watch and Atlanta Women's Magazine
Rebecca is a fierce advocate for women's health and women's rights. She is a proud graduate of Houston's elite School for The Performing and Visual Arts, after which she attended New York's prestigious American Academy of Dramatic Arts. She is the mother of a daughter Shanika and grandmother to Grace whom she affectionately calls her "Morning Sunshine."